734-787-2620
"Click here"CORNERSTONE BAPTIST CHURCH LIVE STREAM
"Click here" to visit us on Facebook.
You may go to our Facebook page and the Live Stream page to see prior messages.
Happy New Year and God Bless!
Have you allowed God to give you a vision for 2020?
Help us help the homeless for this winter. We are collecting slightly used winter boots, new socks and new gloves. Bro. Joe Hicks, Detroit preacher to the Detroit people has set a goal for 5,000 pairs of boots. Come and help by being a blessing for boots! Call Pastor Lee at; 734-787-2620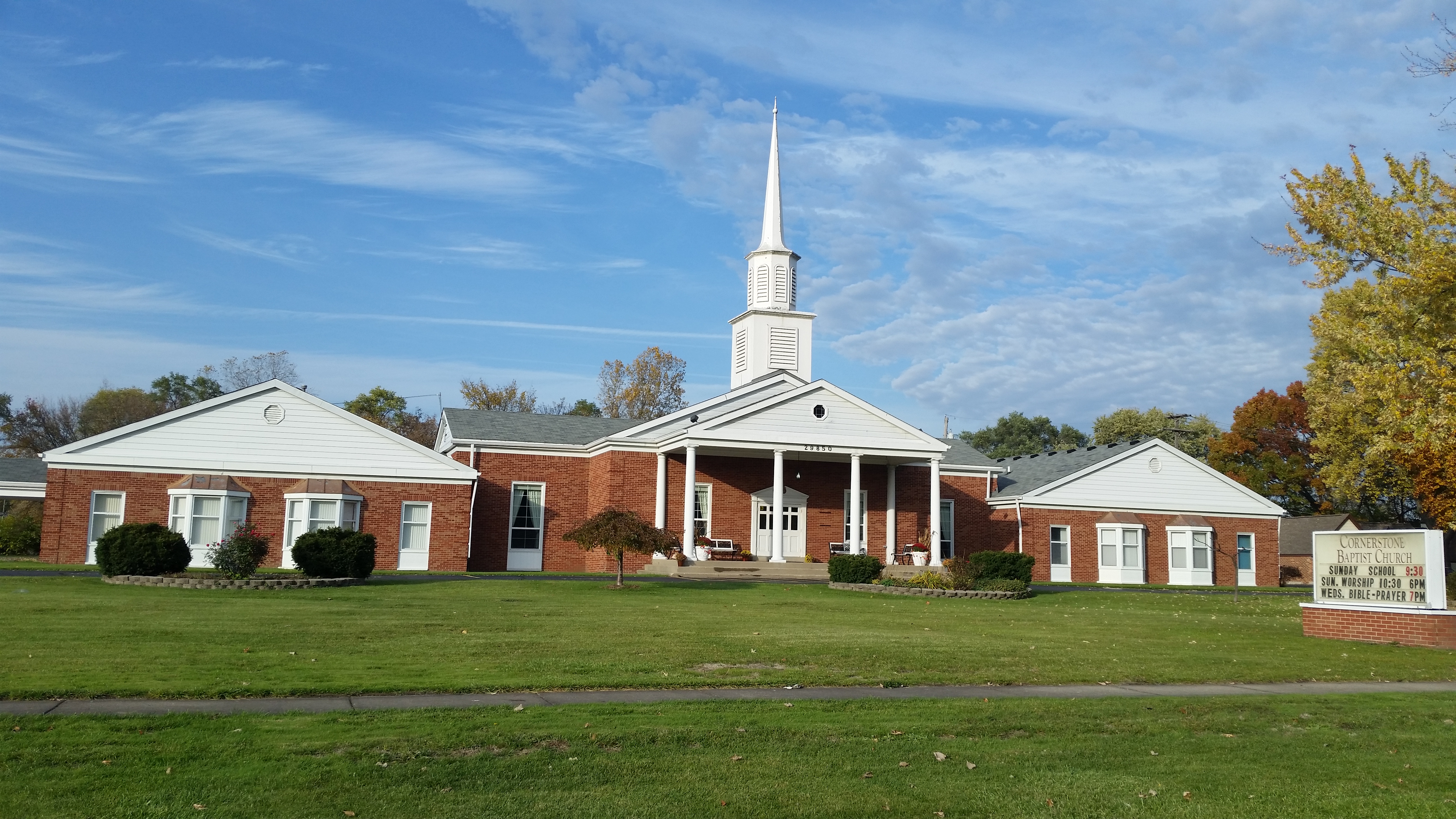 We are located at 29850 6 Mile Rd. just west of Middlebelt in Livonia.
Reach Pastor Lee at (734)787-2620
Listen to our messages via sound and or video with the tab on the left. We are now carrying our messages "LIVE" via the YouTube!
Sunday School (all ages) 9:30a.m.
Sunday Service 10:30a.m.
Sunday Evening 6:00p.m.
Wednesday Bible Study and Prayer Meeting 7:00p.m.
Looking forward for you to visit our church, come as you are...
Thank you for visiting the Cornerstone Baptist Church website. Cornerstone Baptist Church is a traditional Independent Fundamental Baptist Church.

Fundamental means that we teach and preach fundamental truths of the Bible without making personal preferences doctrine.

Our doctrine that is taught comes completely from the truths gleaned from the Bible.
If you're new to the area or just feel the Lord is leading you to visit, we would love to have you stop by for our weekly services. Cornerstone Baptist Church is a friendly and diverse church where people of all ages, race and gender can learn about the Lord Jesus Christ and how to grow in their relationship with Him!
Cornerstone Baptist church is a "come as you are" church and we do not have dress codes. When visiting, you will see people dressed in different attire. While we do hold to standards of dress for those in ministry positions in the church, we want you to just come as you are and enjoy the service worshipping together with us in the Lord.
Throughout our website you'll find information about our Pastor, our Sunday School programs, bus ministry, photos of our church and audio of the past several messages preached from the pulpit. Thanks again for stopping by!