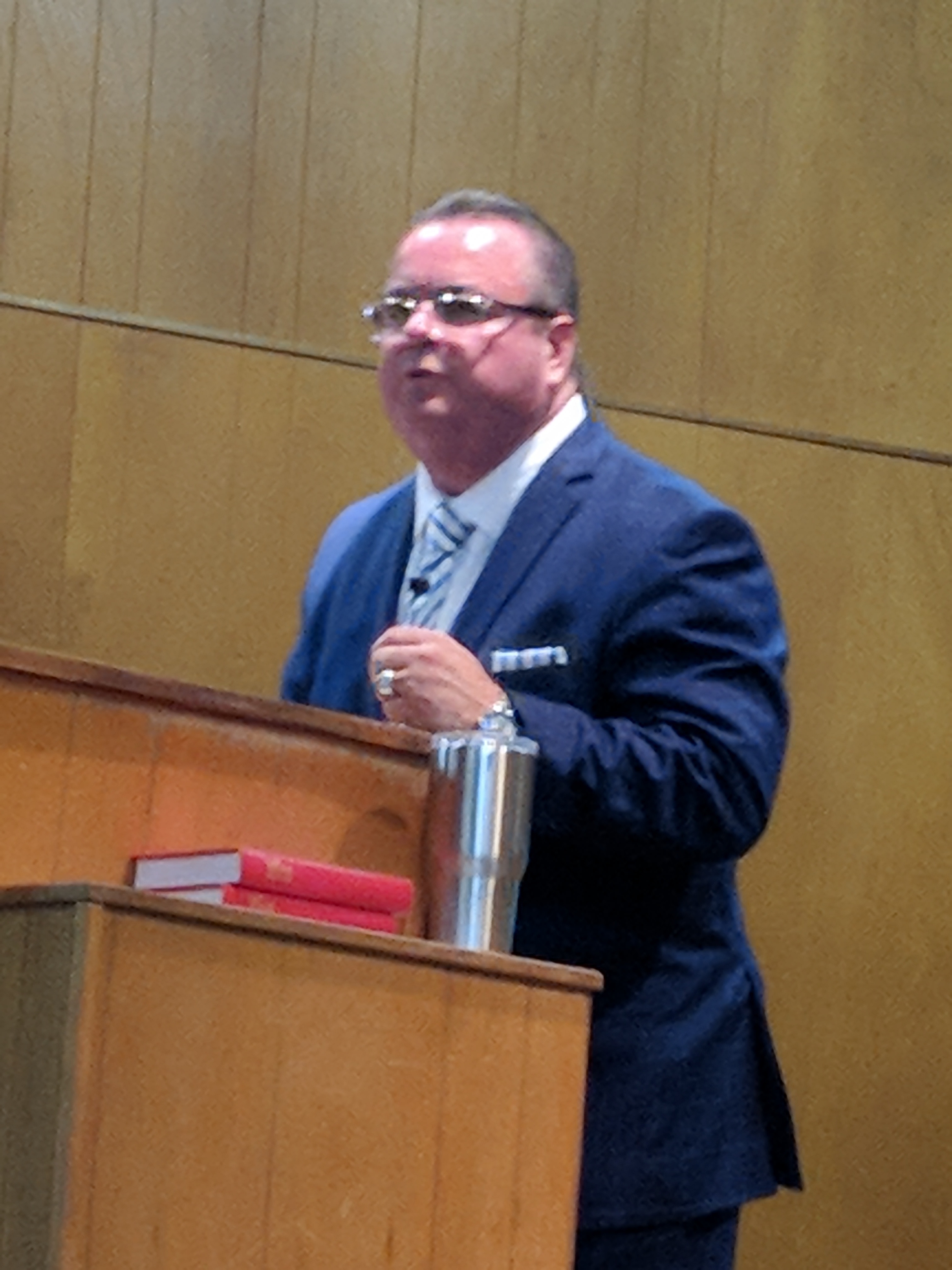 Dr. Darrin Lee
About our Pastor
Pastor Darrin Lee and his wife Cheryl were married June 1984. God blessed the Lees in 1993 with their daughter Kelsi.  Pastor Lee knew God called him to the ministry the summer of 1997. It was that year that he began his journey studying the Word of God that he could be used by God to preach and teach the glorious gospel of Jesus Christ. Pastor Lee with his wife Cheryl surrendered their lives to God for gospel ministry in April 2000 under the ministry of Dr. Ray Haselhuhn at First Baptist Church of Canton in Canton Mich.
Pastor Lee is a graduate of Midwestern Baptist Bible College and Seminary and has earned degrees of Bachelor of Religious Education, Masters of Religious Education and has earned his Doctorate of Religious Education. Pastor Lee enjoys teaching the Word of God and writing commentaries on God's precious Word. Pastor Lee currently serves on faculty in the Bible Dept. at Midwestern Baptist College and Seminary and as the President of the Midwestern Baptist College National Alumni Association and has enjoyed expanding his teaching ministry to help  upcoming pastors and those seeking to serve the Lord Jesus Christ in full time Christian Service.
Both Pastor and Mrs. Lee have a heart for winning souls to Christ. Their ministries have had strong focus on the elderly where they were led to minister to seniors at Wayne Towers in Wayne Michigan in 2003. Literally dozens of seniors come to a saving knowledge of the Lord Jesus Christ. Pastor and Mrs. Lee believe that no one is too old to get saved and that by the power of the Holy Spirit, "whosoever shall call upon the name of the Lord shall be saved". Cornerstone Baptist Church currently ministers to 3 different senior ministries. There's always somewhere to serve!
The Lees' have a heart for the bus ministry. It was some 40 years ago when Mrs. Lee was saved because someone picked her up on a church bus so she could hear the good news of the gospel. Currently, Cornerstone Baptist Church runs a bus and a van, God has saved many through this ministry. and may he receive all the glory.
It is Pastor Lee's goal to grow Cornerstone Baptist Church by reaching the lost for Jesus Christ one soul at a time and to edify God's saints.